A Registered Dietitian

Nutritionist, RDN
I believe the root of most health problems is gut health and one way I use to help resolve this gut problem is to test for food sensitivities – my specialty!
Most clients find me because they have been searching for answers to what is going on with their digestion, assimilation, and elimination body processes. The mainstream medical community has medications and treatments but seems to lack in providing long-term healing answers to the gut problem.
Many of my clients have been through multiple tests and treatments that have not resolved the gut problem. Those clients seeking core healing can find me via the Internet.
After talking with me you will understand how my training, certifications and many years of experience with patients and clients helped heal their gut problems. This is my passion and why I became a nutritionist. I'm here to help you resolve your health mysteries by understanding how the food you are eating is either supporting or sabotaging your health.
If you are interested in moving forward there are some things I suggest that will help you get to the bottom of your health issues. First, you need to know what minerals and vitamins you have a deficiency and secondly, you need to know to what foods you are sensitive.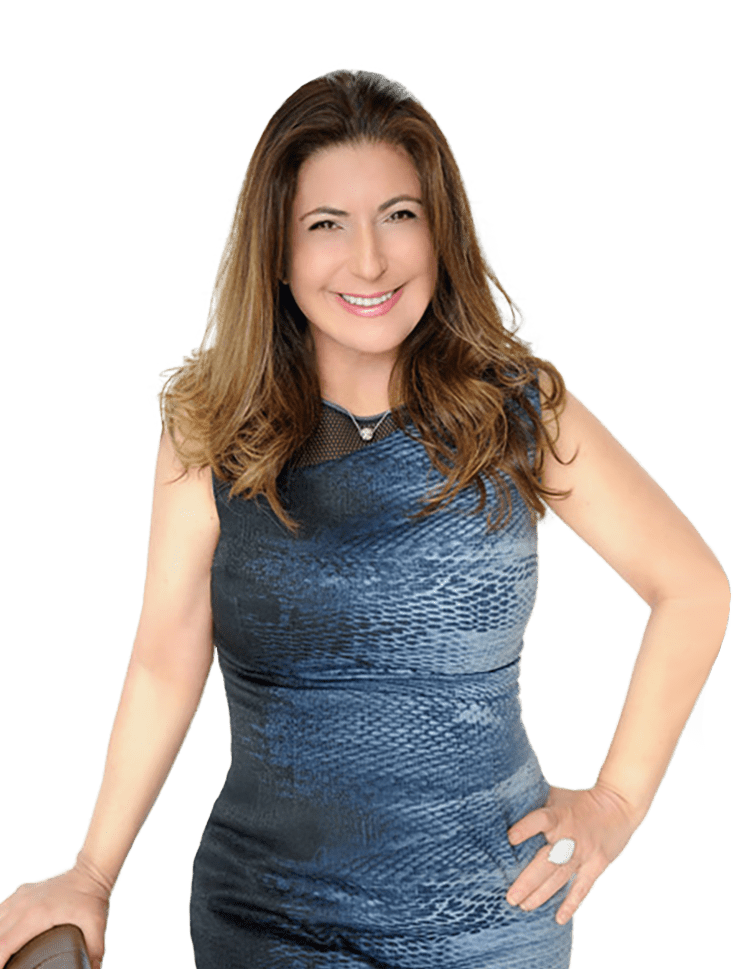 You see, the GI (GastroIntestinal) is a very complex system and because so many of the foods in our country are overloaded with processed additives, chemicals, hormones, and antibiotics we tend to have a lot of GI issues. Yet, there have been great advancements with technologies and lab tests that give us the data to help dissolve the mystery of what's going on inside the gut.  
As a nutritionist, I see a lot of people who are needlessly suffering. But after working with them phenomenal healing results have occurred. Let me teach you how to get in better shape nutritionally and help you get back to optimal health. The body is always working hard to maintain and get back to homeostasis. Let Gina B., your nutritionist, help in that process.
Gina B has a Certificate In Integrative Nutrition, Masters of Science in Biology and a Masters of Science in Clinical Nutrition from the New York University, and is a Certified LEAP Therapist in food, additive and chemical sensitivities as well as a Certified Culinary Chef. With over 20 years of experience in the field Including clinical and corporate wellness, she has a passion to help people live a healthy life.
As the Founder of Eating Artfully, she combines the knowledge gained from her certifications, with her passion and understanding of food and her years of experience to help people be well.
Gina is professional and the best consultant
I am very lucky to have met and worked with Gina. She is incredibly knowledgable in her field, and so very caring about her client. She has treated me as one of her friends and I'm forever grateful for that. I went through her program and did all the testing and per her recommendation did…
Has Really Improved My Overall Health
Gina's system has really improved my overall health and physical condition, not only do I perform better in the gym but in my personal life I have more energy. The best thing about Gina is that she can tailor make a program to fit your specific needs. In my case I wanted to maintain a…
Gina is a phenomenal nutritionist. Not only is she knowledgeable on mrt and LEAP but she is patient and flexible, which is the only reason I️ was able to complete the program despite my busy schedule. When I talked to her it was like speaking to a friend who genuinely wanted me to get to…
Knowledgeable, Energetic And Passionate
I am so happy I met Gina. She is so knowledgeable, energetic and very passionate about GI health! Thanks to her passion for gut health, I was able to get mine back on track. She provided me with great ideas that helped me reach my goals and the information she gave me made the process…