Veggies with Grilled Pork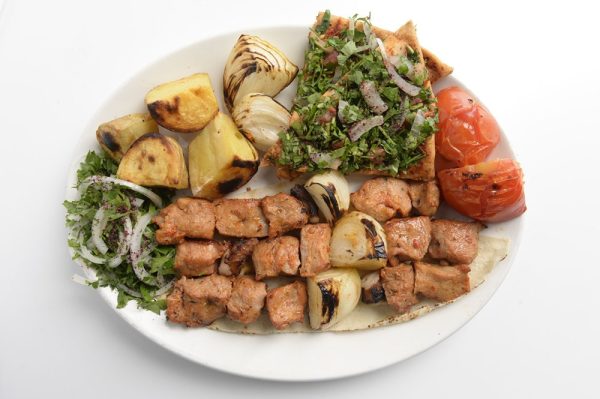 Ingredients
1 cup of trimmed pork chunks
½ cup of sweet potato pieces
½ cup of onion pieces
¼ cup of tomato pieces
¼ cup of chopped cilantro
1 tbsp of apple cider vinegar
1 tbsp of garlic powder
1 tbsp of freshly ground black pepper
Instructions
1
In a bowl, add pork chunks, apple cider vinegar, garlic powder and salt.
2
Mix them nicely and marinate for 2 hours.
3
After 2 hours, arrange the pork pieces in the kebab sticks.
4
Arrange potato chunks, onions, and tomato pieces separately on the kebab stick.
5
Use an electronic BBQ maker and roast these veggies and pork chunks.