One hundred years ago, when families sat down to dinner, they might have eaten boiled potatoes, leafy vegetables, or cabbage. Young and adults benefited from a sound diet that packed a real nutritional punch. Now the time has been switched. Many families today fill their platters with junk and fatty foods. They even do not consider the nutrition essential for their health and negate the nutritional status.
Nutritional status is the status of your health that you eat. Your body mass index is also a good indicator of your health status. The nutrition correlates with your age.  Nutritional needs vary according to an age when one goes from one life stage to next. It requires different types of food and nutritional diet to fulfill the life necessities required at any stage of life. To be fit and healthy, it is compulsory to take into account extra demands placed on your body according to changes.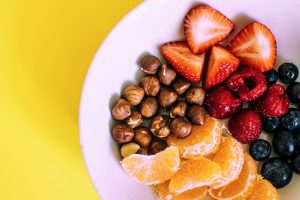 Nutrition throughout the life cycle includes: from Pregnancy to the toddler years, all people need basic nutrients- essential amino acids, carbohydrates, fatty acids, main minerals, and various vitamins. During intrauterine development, infancy and childhood, recommended intakes of micronutrients and macronutrients are higher in an amount relative to the body size, as compared with those who are in adulthood. In the elderly and young ones, some nutrient needs like vitamins increase while others like energy and iron are low in level.
This blog specially refers to the diet plan for babies, younger kids, teenagers, old teenagers, and young adults, pregnant and breastfeeding mothers. Let's tune with me having a friendly discussion.
To meet your body regular nutritional need, you should consume
A wide variety of foods

Drink water on a daily basis

Enough calories in kilojoules

Essential fatty acids

Adequate protein for cell maintenance and repair

Fat-soluble and water-soluble vitamins

Food containing essential vitamins like zinc, calcium, and iron

Breastmilk for newborn- Birth to six months
Newborn babies mostly want double and triple nutrition between birth and one year of age. The fact is that breast milk supplies a baby with the required amount of all ingredients, fluids, and energy up to the age of six months. It is mostly recommended that infants be exclusively breastfed up to six months at least. Breast milk contains many protective and immunological factors that benefit the baby's development. Breastmilk and infant formula is enough for a healthy baby to replace any water losses.

Food for infants- Six to 12 months of age
When the baby crosses the age of six months then you should introduce solid foods to meet your baby's increasing nutritional and developmental needs. As the baby is gradually weaned from breastmilk and new solids are introduced there may be reduced body stores of iron. To maintain nutrient body stores.
Give your baby those foods that are enriched in iron and zinc like infant cereals, poultry dishes, legumes or lentils.

Foods should be introduced in soft and liquid that are easy to ingest and digest for babies.

Do not add sugar, salt, and honey in baby's food that is extremely unnecessary

Avoid cow's milk as a drink for 12 months

Avoid nuts and seeds

Give whole fruit instead of fruit juices

Do not give your baby preservative and processed foods

Feed your baby during and after illness

click to know how healthy diet contributes to a healthy lifestyle and how to acquire it?
Diet plan for young kids
Young children are often picky and tricky with food, but they also should be encouraged to eat a wide variety of foods. Trying the new food flavors is mostly needed for a child to accept it.
Some tips for the younger kids
When your child is gaining inappropriate weight, then limit energy-dense food and nutrient-poor snacks.

When your child is suffering from tooth decay that does its regular brushing and visits the dentist. Avoid sugary foods and drinks.

Limit food drinks and restrict soft drinks

Reduced-fat milk is prohibited for children under age two.

Be aware of foods that cause allergic reactions

Food for children stepping in their teenage years
Extra activity is required and physical activity must be needed for then that is proficient in calories and nutrient
Proper balancing with nutrient-dense foods like fruits, cereals, legumes, and whole grains e.t.c
Milk, cheese, and yogurt should be included in their diet to boost up calcium intake
Adolescent girls should be encouraged to consume milk and milk products daily and properly take care of their diet.

Older teenagers and young adults
A deliberate effort to keep them physically fit and according to their changing lifestyle cause dietary changes that are beneficial for their health.
Keep them physically active
Always limit alcohol intake
Use iron riched foods
Establish a habit of healthy eating

Food for pregnant women
A pregnant woman needs to concentrate on their nutritional diet. Also, her diet becomes double because she has to nurture and nourish the new coming baby.
In Australia, pregnant women are expected to gain about 10 to 13 kg during pregnancy.
Here are some recommendations:
Crash diet shows a negative impact on the baby

Avoid the cravings, and replace then with nutritional food

Increase vitamin C intake to boost iron absorption

The first trimester of pregnancy is important to avoid neural tube defects. Try to gain folate supplement and a diet high in folate-rich foods

Avoid alcohol consumption during pregnancy

Always try to take plenty of fresh fruit juices

Do not smoke- both direct and passive smoking halts growth process, placental complications, and low birth weight.

Diet for breastfeeding mothers
Breastfeeding mothers need a significant amount of energy to cope with the demands of breastfeeding. Breastfeeding mothers should need to take vitamin B-12 supplements. Here are some tips for nursing mothers:
Eat extra kilojoules

Eat nutrient-dense foods like calcium, iron, zinc, and folate

Avoid drinking (alcohol e.t.c) while breastfeeding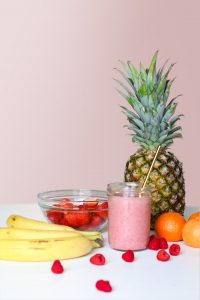 https://www.betterhealth.vic.gov.au/health/healthyliving/food-and-your-life-stages
https://nutritionguide.pcrm.org/nutritionguide/view/Nutrition_Guide_for_Clinicians/1342043/all/Nutritional_Requirements_throughout_the_Life_Cycle
https://health.gov/our-work/food-nutrition/2015-2020-dietary-guidelines/guidelines/appendix-7/